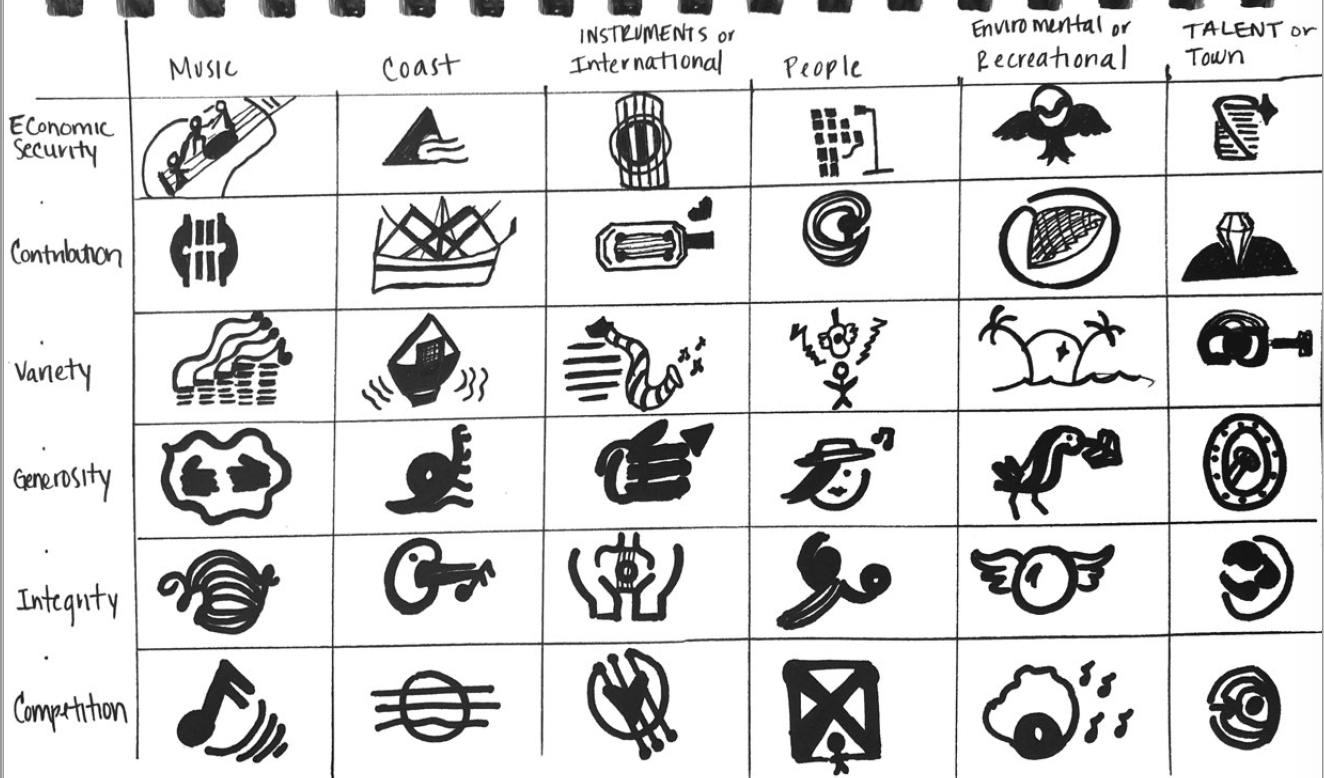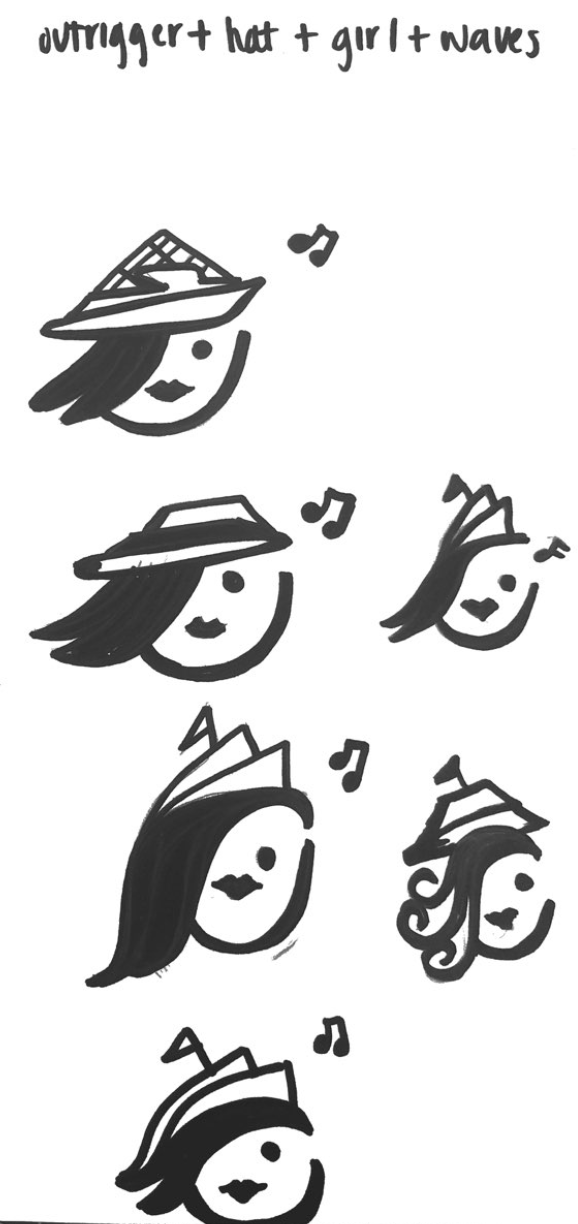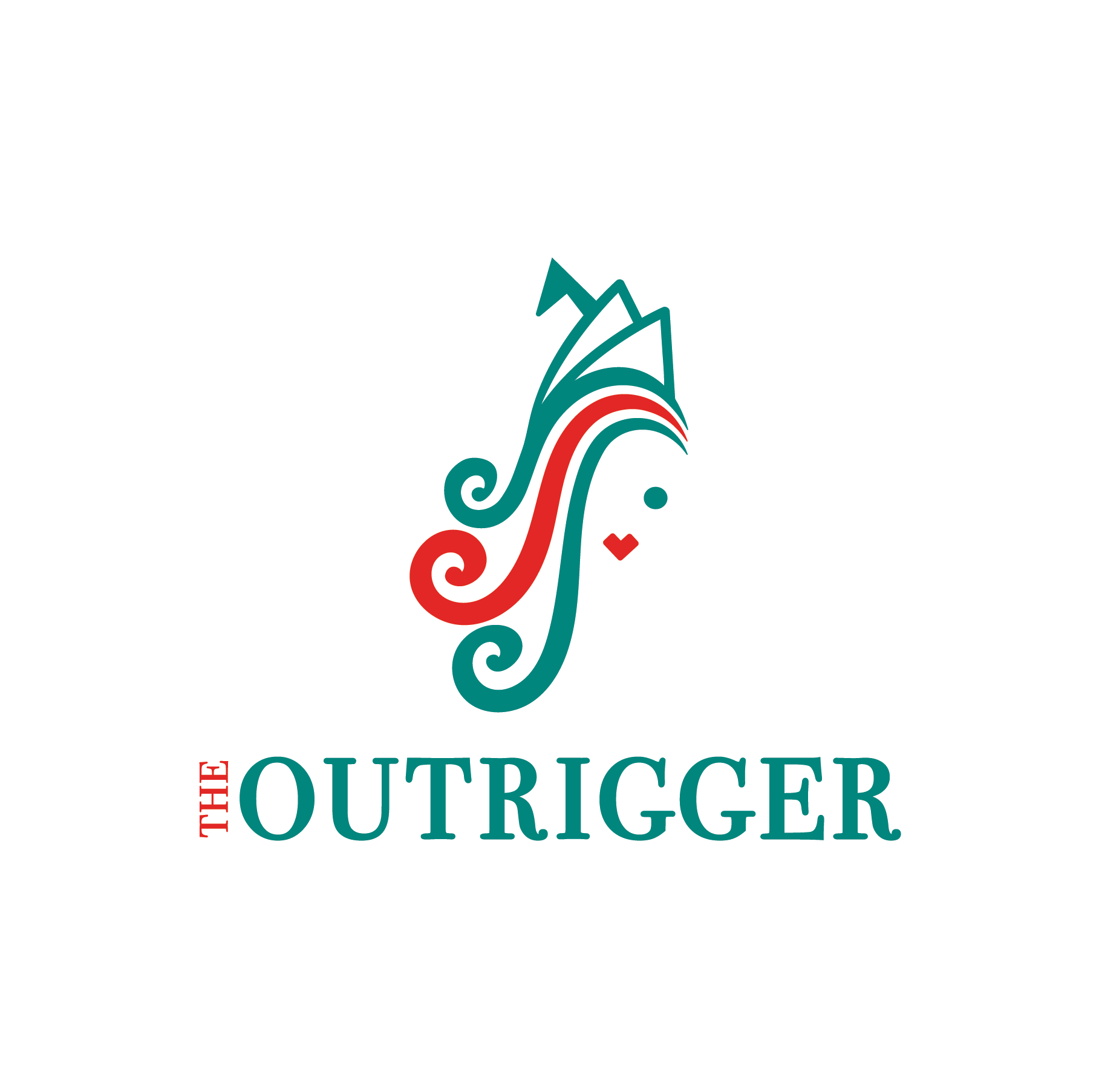 Our logo symbol represents everlasting memories. The simplicity of the face suggest a musician, an audience, and the creativity of the venue, but also it can be any type of bird. Just one eye and a mouth that is created by a heart that symbolizes melody, emotion, and joy. The hair represents waves of the ocean, sea creatures, sound, and the movement of the treble clef notes. The boater hat depicts the history and the name of the Outrigger. As a whole, the logo symbol represents the uniqueness of the venue, bringing our community together and creating a bond through live music.
We selected a classic and fashionable serif typeface to our fun, lively, contemporary venue, equipped with the best musicians, community, and services. Also, it has a warm, intimate and more articulate way to express live music. 
Finally, we chose color mindfully. Cherry red references to the brightness, talent, emotions, warmth and excitement of the venue. The turquoise/green-blue references to the trust, uniqueness, lively, intimacy, paradise, and connection of the history and experience of The Outrigger.